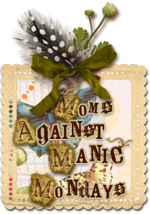 T
ruth is, we can't. We cannot, as hard as we try or strive or feel discontent doing the same old or ordinary or usual, live a life apart from it. And as long as we are focused on the irritation of the mundane, that is all you and I will see, sweet friend.
This past weekend I heard a recount of the story of Moses and the burning bush, for quite possibly the thousandth time in my life so far. But this time it was different.
I heard something I've never heard before. A revelation of the simplest magnitude.
Burning bushes in the desert were normal.
Bam.
That was it! Rain doesn't come, bushes and other growing things get dry and withered, and due to the sun's constant rays, sometimes com-bust.
The miracle in this story was not
at all
that the bush was burning,
it was that Moses turned aside to look at it.
He turned aside to notice
the usual
. The mundane.
When he saw the miracle in the mundane,
that it was not consumed by the fire,
that is when God spoke.
God placed a miracle in the normal and spoke through it.
But Moses had to notice
.
He had to turn aside. To change position. To alter his posture.
"No matter how much we are walking in our calling, we cannot escape the mundane... so look at things that have no linear connection to one another, and then from a heart that says, 'Okay, I'll come and see, even though nothing good comes out of Nazareth...' (John 1:35-50), and God. Pours. Out."

--Stephen Roach, on developing the poetic eye
So let us raise our mugs of coffee together,
that I sometimes feel I need intravenously,
and say here's to being intentional in
this
day to
alter our posture
to see the countless eucharisteo moments He places in our every day; His joy dares. Let us ask the Lord to give us eyes for the miracle in the mundane.
Where are you today, my friend? How might I lift you up to the One who knows you through and through, and sees you up close? Let me know.

I bless you with eyes to see them and hearts to recognize them - the blessings, the gifts in disguise. DARE to joy in the mundane. Eucharisteo!