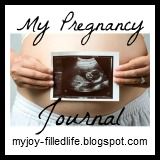 Before I formed you in the womb I knew you, before you were born, I set you apart.
I prayed for this child, and the Lord granted me what I asked of Him. So now I give him to the Lord.
How far along are you?

22 weeks today!
Best moment this week?

My little sister, who lives out of state and do not get to see much of, surprised all the North Carolina folk with a 5 day visit! I didn't know she was in town until she walked onto our front porch and Selah(4) bounded onto the couch towards the front window while screaming, "Auntie Rachel, Auntie Rachel, Auntie Rachel!!!!!!" :)
Cravings?

While I was shopping at Whole Foods I accidentally spotted the freshly made pizza counter... I picked up a giant, hot piece of mushroom, spinach, and pepperoni right before checkout, and felt like I couldn't breath until I got out to the car and took a bite. Hahaha!
What made me cry this week?

A movie. Somebody died that I had invested into the character of. I sobbed. Yes, SOBBED, into my sweet husband's chest... while he smiled.
Sleep?

Middle of the night heartburn has arrived... right on cue with her beginning hair growth.
Thoughts from the family?

My belly is a hand magnet. :)
Prayer requests?

Thanks for the prayers for my hormones to align. I am feeling much better this week! We have been praying against any and all blood pressure and heart rate related issues, given my history in past pregnancies. Thanks, friends!
Discussion Question: Share a favorite freezer recipe or easy, go-to recipe that comes in handy after the baby is born.
Serve with some crusty whole-wheat bread and top with freshly grated, organic Romano or Parmesan cheese.




Ingredients:

2 tablespoon extra-virgin olive oil

1 pound organic, free-range chicken, cut into bite-size chunks

2 small zucchini, finely diced

2 large shallots, finely chopped

1 teaspoon Italian seasoning blend

1/4 teaspoon real sea salt

4 plum tomatoes, chopped

28 ounces or more chicken stock

1/2 cup dry white wine

4 tablespoons orzo, or other tiny pasta, such as farfelline

3 cups packed organic baby spinach

Directions:

Heat oil in a large saucepan over medium-high heat. Add chicken and cook, stirring occasionally, until browned, 3 to 4 minutes. Transfer to a plate.

Add zucchini, shallot, Italian seasoning and salt and cook, stirring often, until the vegetables are slightly softened, 2 to 3 minutes. Add tomatoes, broth, wine and orzo (or other tiny pasta); increase heat to high and bring to a boil, stirring occasionally. Reduce heat to a simmer and cook until the pasta is tender, about 8 minutes, or according to package directions. Stir in spinach, the cooked chicken and any accumulated juices from the chicken; cook, stirring, until the chicken is heated through, about 2 minutes.

Cover and refrigerate up to 3 days or freeze up to 3 months.

Nutrition Per Serving:

261

calories;

8 g

fat (

1 g

sat ,

5 g

mono ); 72 mg cholesterol;

12 g

carbohydrates;

0 g

added sugars;

31 g

protein;

2 g

fiber;

335 mg

sodium; 483 mg potassium.
Linked to with thanks: Modest Mondays, Better Mom Mondays, Momma Moments Mondays, Monday's Musings, Make It Yourself Monday, Welcome Home, Titus2sdays, Domestically Divine Tuesday, Teach Me Tuesdays, Thankful Homemaker, Wise Woman Wednesday, Woman Living Well Wednesdays, Raising Homemakers, Frugal Days sustainable Ways, Works For Me Wednesday, Keeping Home Wednesday, My Pregnancy Journal, Thankful Thursdays, Beautiful Thursdays, Hearts 4 Home Thursdays, Proverbs 31 Thursdays, Delightfully Inspiring Thursdays, Natural Living, Weekend Whatever